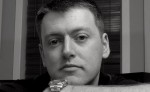 Jon Dixon is the skilled musician/programmer/engineer with an incredible ear for producing high-quality pop remixes. He has worked at some of London's best known recording studios including Utopia, Unit 3, PWL, Matrix, Konk, Whitfield Street, Roundhouse, Town House, Livingstone etc.  In the early to mid-90s he worked as a programmer and engineer for remix teams and artists such as Dave Lee (aka Joey Negro), Take That, Serious Rope, Mike McEvoy, James Taylor Quartet, EMF, Pascal Gabriel, John Wadell, John Coxon, Betty Boo, Snowboy, Pete Wingfield etc.
In 1995 he began working freelance for Almighty Records eventually being employed full time by the gay dance label in 2006, working as the label's first in-house producer from their Unit 4 studios near Archway, north London. From 1998 to 2005 Almighty were the most in demand commercial remix team, and Jon headed up Almighty Associates (Almighty, Dataluxe, Hit Squad, Unit 4, etc) working on remixes for Cher, Jennifer Lopez, Shakira, Alcazar, S Club 7, Anastacia, Enrique Iglesias, Alexia, Steps, Pink, Kylie Minogue, Deborah Harry, Pet Shop Boys, S Club Juniors, Lolly, Usher, Emma Bunton, Frankie Goes To Hollywood, Scooch, Liza Minnelli, Ronan Keating, Atomic Kitten, B*witched, Abs, Savage Garden, Elton John, Geri Halliwell, Darren Hayes, Shania Twain, Precious, Ricky Martin, Martha Wash, Gabrielle, Nelly Furtado, Donna Summer, Liberty X, Dina Carroll, LeAnn Rimes, Sophie Ellis-Bextor, A1, Dana International, Stephen Gately, Martine McCutcheon, Roxette, Lara Fabian, Jamiroquai, Milky, A*Teens, Darius, Samantha Mumba, Lulu, Kaci, Faith Hill, Soft Cell, Hear'say, Louise, Westlife, Jennifer Holliday, Whitney Houston, Jimmy Somerville, Mary Griffin and many more. Jon produced 80% of the label's own releases during that period, acts including Déjà Vu ft. Tasmin, Jackie 'O', 2 Hope 4, Indigo, Hannah Jones, Sarah Washington, Belle Lawrence, Tracey Cole, Obsession, Who's That Girl, Ignition-X, The Kinky Boys, The Cover Girlz, Alisha King and Jamie Knight. The Almighty 'Definitive' sound was very much Jon's trademark sound. He was also Dataluxe, an American-market aimed remix team that enjoyed considerable success in the US Billboard charts.
He left Almighty as a full-time employee in 2002 to start working on his own remix and production team Crash, with fellow Almighty colleague Giulio Pierucci. Crash worked for over a year remixing artists such as Samantha Mumba, Lemonescent, Holly Valance, De'Lacy, Bond, Nicole Russo, Dannii Minogue, Weekend Players, E-Smooth, Rick Guard, Milky and Chocolate Monday.
Jon returned to Almighty on a freelance basis from 2004 until 2010, during which time he and another ex-Almighty employee, Andy Wetson, set up a joint venture, 7th Heaven. During this period he produced remixes for Almighty of The Saturdays, Usher, Katherine Jenkins, Cilla Black, Kim English, Tight Fit, Diana Ross, Wynonna, Scarlette Fever, Kimberley Locke, Alexandra Burke, Dan Hartman, Bellamy Brothers, The Supremes, Thelma Houston, Agnes, Erasure, Katy Perry and others.
Soon 7th Heaven gained momentum and Jon left Almighty to concentrate full-time on 7th Heaven remixes and productions. Since when, 7th Heaven have gone from strength to strength remixing current pop and dance names on both sides of the Atlantic. He is also gaining a good reputation for radio mixes and original productions (Katy Perry, Scotty James, Alan Connor, etc), as well as 7th Heaven's own output.
Coming soon, a complete Jon Dixon remix/productionography. This is gonna take some compiling but we feel it will make very interesting reading! Watch this space.